Events & Activities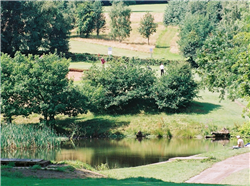 There are many competitions and events run by the Club.
Information about some of these is given here but you should always check the notice boards at the clubhouse and keep an eye on this website and any emails issued by the Committee.

Latest News & Updates
The information here describes many of the activities of the Club.

For up-to-the-minute information, refer to both Club News and Forthcoming Competitions in the Members Area.
Drive In & Drive Out
The traditional start and end of season get-together
Ladies
The Ladies section organises many competitions and other activities for members.
Knockouts (Men)
A number of knockout competitions are arranged for Mern.
Seniors (Men aged 55 and over)
An active group that arranges Club competitions and an extensive range of fixtures against other clubs.
Rabbits (Men with Handicaps of 16 and over)
A section of the Club that includes more members than any other.
A number of events and matches are arranged each season.
Members Days
Two annual events open for all - with no entry limits on handicap, age or gender!
Top Dogs Challenge (Men)
A season long event for pairs of Men to challenge the Captain and Vice-Captain.
Mixed Events
The Club aims to bring together Men and Ladies in a number of competitions and events each year.
Qualifying Events
A number of competitions qualify the winners to play in local or regional finals.
Monthly Competitions (Men)
A full calendar of Medal and Stableford events is arranged each year.