Postholders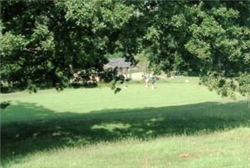 The lists here show the names of the main office holders since the creation of the Club in 1925.

In general, these are the members who were elected at the Annual General Meeting at the end of the previous year.

Where no record can be found the entry is left blank. If you can help to fill in any of those then please do get in touch.
1991-
| Year | President | Secretary | Treasurer | Men's Captain | Ladies' Captain | Junior Captain |
| --- | --- | --- | --- | --- | --- | --- |
| 1991 | E G Culver | J G Pearson | D Cook | R Stimson | Elaine Brown | P Cummings |
| 1992 | E G Culver | J G Pearson | D Cook | B Summerson | Freda King | D Adams |
| 1993 | E G Culver | J G Pearson | B Summerson | D Pagdin | Freda King | R Woolhouse |
| 1994 | E G Culver | J G Pearson | B Summerson | W G Brown | Pauline Bryan | M Unwin |
| 1995 | F K Barlow | J G Pearson | B Summerson | R May | Judith Athorn | J Staniforth |
| 1996 | F K Barlow | J G Pearson | D Latham | K Murray | Cathy Johnson | J Rose |
| 1997 | B Summerson | J Elliott | D Latham | B Martin | Jean Cholerton | C Lund |
| 1998 | B Summerson | Mrs S Shaw | D Latham | R Athorn | Betty Jennett | T Wright |
| 1999 | B Summerson | Mrs S Shaw | D Latham | R Hill | Brenda Fryer | A Martindale |
| 2000 | B Summerson | Mrs B Fryer | J Gilbert | P Bell | Lynn Birch | J Murphy |
| 2001 | B Summerson | Mrs B Fryer | J Gilbert | R Betts | June Miller | C Bates |
| 2002 | B Summerson | Mrs B Fryer | J Gilbert | M Kirwan | Kath Mowforth | J Murphy |
| 2003 | R Betts | Mrs B Fryer | J Gilbert | T Garvey | Liz Wensley | R Dodge |
| 2004 | R Betts | Mrs B Fryer | J Gilbert | T Dunk | Ann Elsdon | S Roberts |
| 2005 | R Betts | Mrs B Fryer | J Gilbert | B Elsdon | Carol Fleming | R Mackay |
| 2006 | T Garvey | Mrs B Fryer | J Gilbert | M Beecroft | Marie Kelwick | M Civil |
| 2007 | T Garvey | Mrs B Fryer | J Gilbert | J Mallinson | Judy Hill | J Mappin |
| 2008 | T Garvey | Mrs B Fryer | J Gilbert | P Armitage | Elaine Bingham | J Froggatt |
| 2009 | T Garvey | Mrs B Fryer | J Gilbert | J Wragg | Liz Frost | S Froggatt |
| 2010 | J Milsom | Mrs B Fryer | J Gilbert | D Hutton | Chris Robson | P Wood |
| 2011 | J Milsom | Mrs B Fryer | J Gilbert | P Stockdale | Julie Hutchins | T Mallinson |
| 2012 | J Milsom | Mrs B Fryer | J Gilbert | M McHale | Mary Cotton | D Stafford |
| 2013 | J Milsom | Mrs B Fryer | J Gilbert | G Wildgoose | Margaret Normington | J Kelley |
| 2014 | J Milsom | Mrs A Elsdon | J Gilbert | M Mould | Laurel Sutcliffe | R Denmark |
| 2015 | J Milsom | Mrs A Elsdon | J Gilbert | A Greenwood | Kathy Stacey | L Rhodes |
| 2016 | J Milsom | Mrs A Elsdon | J Gilbert | P Chandran | Hazel Foster | J Betson |
| 2017 | J Milsom | Mrs A Elsdon | J Gilbert | N Hessell | Jane White | S Bennehan |
| 2018 | M Mould | Mrs A Elsdon | J Gilbert | C Shaw | Helen Hilton | F Midgley |
| 2019 | M Mould | B Summerson | C Foster | D Leverton | Kate Senior | F Midgley |
| 2020 | M Mould | B Summerson | C Foster | T Richardson | Sue Murby | C Robertson |
1961-1990
| Year | President | Secretary | Treasurer | Men's Captain | Ladies' Captain | Junior Captain |
| --- | --- | --- | --- | --- | --- | --- |
| 1961 | R Memmott | J Billard | E Proctor | J R Cooper | Mrs Heath | - |
| 1962 | A E Youle | J Billard | J Muscroft | T E Proctor | Mrs Gallagher | - |
| 1963 | A E Youle | J Billard | J Muscroft | E Hanson | Mrs Williams | - |
| 1964 | A E Youle | J Billard | J Muscroft | J Billard | Mrs Hague | - |
| 1965 | E Bagnall | J Billard | J Muscroft | R Brooks | Mrs Simpson | - |
| 1966 | E Bagnall | J Billard | V Reilly | J A Hickling | Mrs Frow | - |
| 1967 | E Bagnall | J Billard | B Yates | P W Hickinson | Mrs Stocks | - |
| 1968 | J A Hickling | J Billard | B Yates | A Brookes | Mrs Morton | - |
| 1969 | J A Hickling | J Billard | B Yates | G A S Elliott | Mrs Hague | - |
| 1970 | J A Hickling | J Billard | B Yates | R Ames | Mrs S Stork | - |
| 1971 | J A Hickling | J Billard | B Yates | J Marsden | Mrs M Temby | - |
| 1972 | A Brookes | J Billard | B Yates | F Newton | Dr E H Abbott | - |
| 1973 | A Brookes | J Billard | L Stokes | H Cooper | Mrs Woodhouse | - |
| 1974 | A Brookes | J Billard | L Stokes | A Smedley | Val Stokes | - |
| 1975 | A Brookes | J Billard | L Stokes | W H Peace | Mrs M Hague | - |
| 1976 | P W Hickinson | J Billard | L Stokes | L Stokes | Mrs G Evans | - |
| 1977 | P W Hickinson | A Smedley | T Swancott | G A Cutts | Kath Slater | - |
| 1978 | P W Hickinson | A Smedley | T Skilling | L Booker | Mary Warrener | - |
| 1979 | P W Hickinson | A Smedley | T Skilling | C E Froggatt | K Candelet | - |
| 1980 | P W Hickinson | A Smedley | T Skilling | R Grocutt | R Rule | - |
| 1981 | A Smedley | N Sherratt | T Skilling | G W Booker | G Parkin | - |
| 1982 | A Smedley | F Limage | T Skilling | I M Baker | Vicky Cutts | - |
| 1983 | A Smedley | F Limage | M Walker | T W Kitchen | A Woodhouse | J R English |
| 1984 | A Smedley | D Cook | M Walker | J Parker | Mary Warrener | J R English |
| 1985 | E G Culver | P Rose | B Summerson | F Limage | Kath Slater | D Fidler |
| 1986 | E G Culver | F K Barlow | B Summerson | D Cook | J Clarke | M Holmes |
| 1987 | E G Culver | F K Barlow | B Summerson | E A Drake | Mary Warrener | M Holmes |
| 1988 | E G Culver | J G Pearson | B Summerson | F R Phelan | Val Stokes | L Bond |
| 1989 | E G Culver | J G Pearson | B Summerson | F K Barlow | Val Stokes | J Carr |
| 1990 | E G Culver | J G Pearson | B Summerson | G W Thomas | Mary Warrener | C Waring |
| | | | | | | |
1925-1960
| Year | President | Secretary | Treasurer | Men's Captain | Ladies' Captain | Junior Captain |
| --- | --- | --- | --- | --- | --- | --- |
| 1925 | Ald. Cattell | - | - | C S Needham | - | - |
| 1926 | Ald. Cattell | - | - | C S Needham | - | - |
| 1927 | A Pye | H W Silvey | H W Silvey | R A Pitt | - | - |
| 1928 | A Pye | W A Barlow | W E Trickett | W F Hastie | - | - |
| 1929 | A Pye | W A Barlow | W E Trickett | W F Hastie | - | - |
| 1930 | A Pye | G Thraves | G Thraves | A M Foster | - | - |
| 1931 | A Pye | G Thraves | G Thraves | W Wolstenholme | - | - |
| 1932 | A Pye | G Thraves | G Thraves | A J Tyas | - | - |
| 1933 | A Pye | G P Collison | G P Collison | H Evans | - | - |
| 1934 | C S Needham | G P Collison | G P Collison | W E Trickett | - | - |
| 1935 | W F Hastie | G P Collison | G P Collison | L Allen | - | - |
| 1936 | W Wolstenholme | G P Collison | G P Collison | A E KcKinley | - | - |
| 1937 | B H Dudley | G E Blackwell | G E Blackwell | F Ellis | - | - |
| 1938 | E A Parnell | C Cawsey | C Cawsey | C Dixon | - | - |
| 1939 | P Hemingway | C Cawsey | C Cawsey | G E Blackwell | - | - |
| 1940 | C Dixon | C Cawsey | C Cawsey | P C Coxson | - | - |
| 1941 | C Dixon | C Cawsey | C Cawsey | R Morris | - | - |
| 1942 | C Dixon | C Cawsey | C Cawsey | D J Page | - | - |
| 1943 | C Dixon | G Greaves | G Greaves | G Thraves | - | - |
| 1944 | A G Moody | G Greaves | G Greaves | C Cawsey | - | - |
| 1945 | A G Moody | C Cawsey | C Cawsey | R Tingay | Miss Wright | - |
| 1946 | A G Moody | C Cawsey | C Cawsey | W Marshall | Mrs Dixon | - |
| 1947 | A G Moody | C Cawsey | C Cawsey | L Conway | Mrs Heaton | - |
| 1948 | C Cawsey | G Greaves | G Greaves | A Dunderdale | Mrs H Davidson | - |
| 1949 | C Cawsey | A H Thomas | A H Thomas | S T Heath | Mrs Heathcote | - |
| 1950 | W Wolstenholme | A H Thomas | A H Thomas | C Hatton | Mrs Sykes | - |
| 1951 | W Wolstenholme | A H Thomas | A H Thomas | G E Davis | Mrs Hunstone | - |
| 1952 | W Wolstenholme | A H Thomas | A H Thomas | F Bargh | Mrs Holland | - |
| 1953 | W Wolstenholme | A H Thomas | A H Thomas | A Small | Mrs Margerrison | - |
| 1954 | W Wolstenholme | A H Thomas | A H Thomas | S Green | Mrs Brookes | - |
| 1955 | A Dunderdale | A H Thomas | A H Thomas | H Beattie | Mrs Goodrich | - |
| 1956 | A Dunderdale | A H Thomas | A H Thomas | R Memmott | Mrs Milner | - |
| 1957 | A Dunderdale | A H Thomas | A H Thomas | A E Youle | Mrs Youle | - |
| 1958 | A Dunderdale | A H Thomas | A Diskin | J Muscroft | Mrs Adamson | - |
| 1959 | H Beattie | A H Thomas | A H Thomas | L Hutchinson | Mrs Beattie | - |
| 1960 | R Memmott | A H Thomas | E Proctor | W Taylor | Mrs Temby | - |